Our employment lawyers offer tailored legal advice and services. We regularly act for large corporations across the UK which, when working for an individual, gives us valuable experience of tackling the matter from the other side of the fence.
Whilst we can quickly respond with specialist advice if something goes wrong, we are often consulted at all stages of the employment relationship. We offer professional advice on proposed employment contracts; with an emphasis on post termination restrictions and confidentiality obligations. We advise on suitable clauses to be included in directors' service agreements, which best protect the individual. We provide guidance on family friendly employment rights including requests for flexible working and rights afforded to employees on maternity leave.
If the employment relationship becomes difficult, we provide adept advice on all areas including; disciplinary issues and grievances, redundancies and transfers, terminations and exit strategies. We aim to provide advice and guidance on a sensible and cost-effective basis. If matters cannot be resolved, we guide employees through the ACAS early conciliation procedure through to representation in the Employment Tribunal or civil courts.
To receive the latest news and views from our employment team, sign up to our newsletter.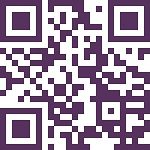 Key contacts