Cyber Essentials is a Government-backed scheme which helps us to protect our client data from a range of cyberattacks. Since February 2017, when we first gained the Cyber Essentials accreditation, we have set down a solid foundation by "design and default" from which to build our security systems.
The Cyber Essentials certification helps us to protect our data in line with the EU's GDPR and the UK's Data Protection Act 2018, as well as from many of the most common cyberattacks.
Cyberattacks come in many shapes and sizes, but the vast majority are very simple and are carried out by relatively unskilled people, essentially knocking on the door to see if it's open.
We treat cyber-security seriously, and you can rest assured that the security measures we have put in place will protect your personal data from the vast majority of common cyber-attacks because many of those attacks seek targets without the Cyber Essentials technical controls in place.
At RIAA Barker Gillette, we have taken our certification one step further and gained the Cyber Essentials Plus Certification, which is carried out by an Independent Certification Body.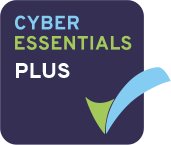 Data protection services
For more information on data protection in the UK, speak to Managing Partner, Alex Deal, or Deputy Data Protection Leader and Employment Partner, Karen Cole.