On the business side, we handle all types of nonimmigrant and immigrant visas including H1b, PERM, E1/E2 treaty traders and investor visas, L1 intra company transfer visas, O, P, foreign professionals, and multinational managers. We also handle EB5 investor green cards.
For individuals, our experience includes H1b visas, family-based immigration, sponsorship, fiancé visas, asylum, naturalization, and U.S. citizenship. We handle EB1 expedited green cards for aliens of extraordinary ability in the sciences, arts, education, business and athletics. We also handle J visas and national interest waivers for physicians.
Our knowledge of international legal, regulatory and policy issues allows us to provide our clients with strategic advice and effective and efficient immigration solutions to assist them in achieving and maintaining a competitive edge in the global marketplace.
Practice Areas
Key contacts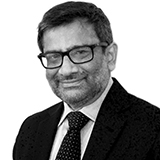 ---