This year, we have again chosen to support one of our long-standing artists in residence, <a href="http://www.bevjonesart.co.uk/" target="_blank" rel="noopener noreferrer">Bev Jones</a> using "Snow Storm (6)" as our cover image for December's newsletter and Season's Greetings.
Bev lives and works in Croydon and most of her paintings focus on crowds and the everyday people and scenes around her. Quite simply, Bev is an excellent and prolific painter.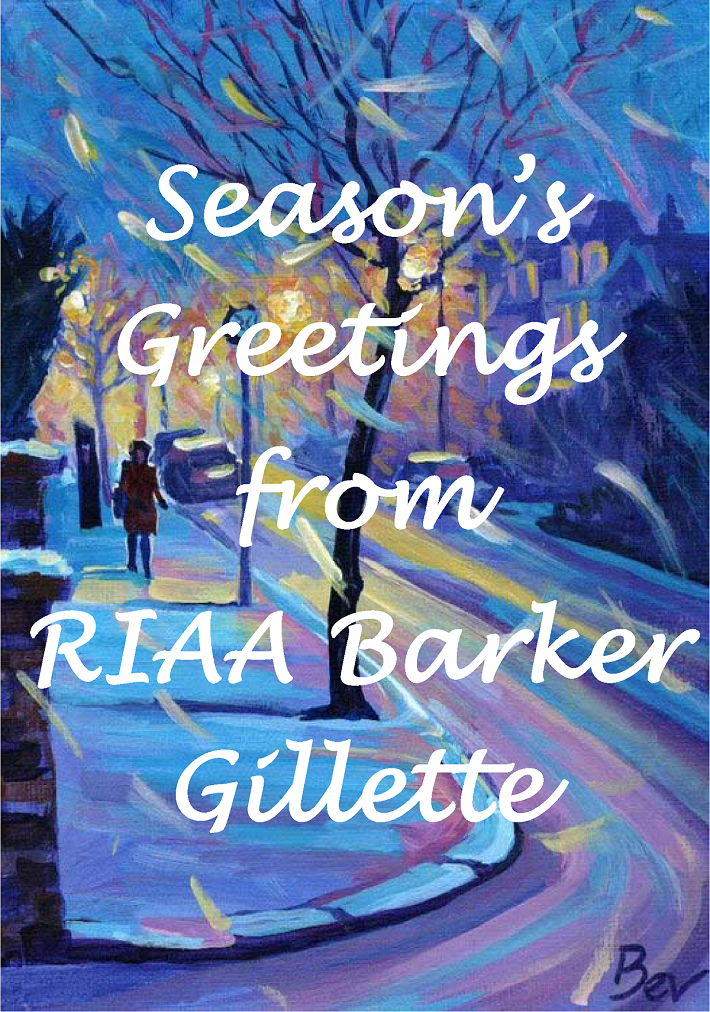 Bev grew up in a tiny village in North Wales surrounded by huge mountains and the remains of the slate industry. Growing up in an isolated environment, she was painfully shy, panicked in crowds and would avoid anything that might mean dealing with people. She realized early on that she was limiting her life and needed to expose herself more to people and crowds.
During her twenties, Bev travelled and began to draw people in busy coffee shops and crowds. She found that the more she looked, the less frightening and more human people became. And so, she drew as she travelled, worked and volunteered across Europe, Israel, Egypt and Australia before landing back in London, where she met her wife Mel, who enabled her to have her first studio.
For more information and to buy Bev's work, visit her website today or contact Penny Dewar at RIAA Barker Gillette.