Systematic changes to employment legislation and an increased awareness of employees' rights, coupled with an increase in "self-regulation", has resulted in businesses having to ensure that they stay abreast of the law and have up to date policies and documents in place.
To help you minimise the potential for disputes, we bring you our Employment and Regulatory* Law Retainer.
Why choose this type of service?
This fixed price tiered service aims to:
Help you manage your legal costs
Take away the worry of making costly calls
You can add as much or as little to the service as you like by way of additional extras and, unlike other firms, we won't penalise you for face-to-face contact.
You will deal directly with experienced lawyers, who will get to know you and your business inside out, building a strong relationship together and an even stronger foundation for your business.
Our goal is to help you minimise any employment and regulatory disputes by ensuring your business adheres to the best possible standards
You will benefit from risk prevention and its associated cost-savings, through access to instant advice and an enhanced awareness of the correct approach to employment and regulatory law. After all, "prevention is better than cure".
If an issue arises, simply call your personally appointed lawyer who will advise you on how to deal with the situation at hand, whilst ensuring minimal disruption to you and your business.
What makes us different?
Due to an increase in "self-regulation" and perceived red tape in today's business environment, we've included regulatory advice in this service.
Does your business need to demonstrate that it has adequate controls and systems in place to show compliance with the prevention of anti-money laundering and bribery & corruption legislation? If so, this is the package for you.
Going for gold
By subscribing to our gold service, you can gain the advantage of GDPR advice.
Whilst the GDPR has been in place since May 2018, it is still vital that you understand its legal framework and its endorsement through the UK's Data Protection Act 2018, which introduces new requirements and obligations on employers and businesses alike.
In terms of the broader regulation, as the sanctions for non-compliance and/or breach can give rise to both civil and criminal liability, should you need assistance on any investigation or enquiry, then we can advise you as part of our gold service.
Additional extras
Services
| | | | |
| --- | --- | --- | --- |
| VAT not included | £250 pcm | £350 pcm | £400 pcm |
| 14 hours' legal advice each year relating to employment law and regulatory advice, including money laundering, bribery & corruption and data protection (not including advice on contentious claims) | | | |
| Review of any existing employment contracts/staff handbook | | | |
| Annual review of your employment contracts/staff handbook making sure you're compliant with the latest legal developments | | | |
| Bi-monthly employment newsletter with the latest legal news | | | |
| Targeted mailshots about forthcoming changes in the law | | | |
| Priority attendance at seminars, including two FREE places at any chargeable event | | | |
| Discounted hourly rate for all time incurred over 14 hours | | | |
| Receive any standard employment document e.g. flexible working requests, disciplinary procedures, redundancy consultation, etc. | | | |
| Initial review (to include recommendations but not drafting) of any records and procedures maintained relating to anti-money laundering and bribery & corruption legislation | | | |
| Bespoke document package containing employment contracts and a staff handbook tailored to your business | | | |
| 30 minutes' legal advice in relation to data protection law; including legal advice on the GDPR | | | |
| 30 minutes' legal advice in relation to work place and regulatory disputes | | | |
| Additional Extras (as outlined above) | | | |
| Legal expenses insurance | | | |
| GDPR gap analysis | | | |
| Regulatory risk assessment | | | |
*Regulatory here means the applicable laws relating to anti-money laundering, requirements and anti-bribery & corruption, and data protection and does not include FCA regulations.
Find out more about how we can support, advise and protect your business – contact Karen Cole.
Key contacts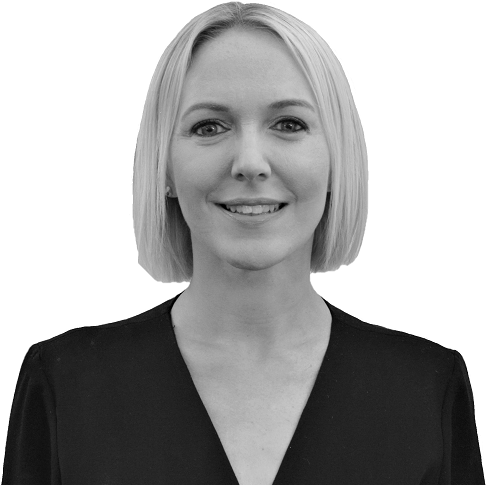 ---