RIAA Barker Gillette is recognised as the leading advisor in the innovative sectors of technology, media and communications.
Practice area
British Broadcasting Corporation (BBC) News: licensing and registration of branch office in Pakistan.
Government of Pakistan: USD 2.59b privatization of Pakistan Telecommunication Company Limited, including a advising on Pakistan law issues in the transaction, advising on the regulatory framework, and negotiating all transaction documents with Etisalat, the acquirer.
Loral Skynet Corporation: advised client in relation to assignment of regulatory license and registration of satellites. Advised on agreement relating to Skynet space segment capacity service.
Nortel Networks (Asia) Limited: advised client in relation to agreement with Pak Telecom Mobile Limited for the supply of expansion of PTML GSM network and allied systems.
Oberthur Card Systems: options to undertake business activities in the field of providing smart cards and the sale and distribution of chips in Pakistan.
Pakistan Telecommunication Company Limited: turn-key projects throughout Pakistan, including negotiating various transaction and concession documents with Alcatel CIT, Siemens, Ericsson and China Telecom.
STAR Group Limited: distribution agreement between ESPN Inc. and FMS International Limited for the distribution of the ESPN international program service in Pakistan.
Telecard Limited: constitutional petition against the Pakistan Telecommunication Authority and Frequency Allocation Board.
Trakker (Pvt.) Limited, represented client, which is Pakistan's first multi-national company in Vehicle and Fleet Management Services operating across Pakistan and the Middle East.
Data communications
e-Banking
Encryption
Import
Installation
Operation and maintenance of telecommunications
Internet-based services
Regulatory framework
Satellite communications and services
Hardware and software entities
Voice over internet protocol ("VOIP")
Key contacts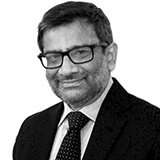 ---