Our team stays up-to-date with the rapidly changing landscape of these innovative sectors, advising research institutions, healthcare providers, medical device companies and major pharmaceutical players on the full spectrum of their legal concerns, including regulatory issues such as product registration, clinical trial regulation and marketing authorization applications.
Our IP expertise is designed to protect all aspects of our clients' portfolios. We advise on one-off filings, prosecution and litigation, and assist with all aspects our clients' IP strategies. Our expertise encompasses the full range of patents, trade marks and copyrights. Our clients are major international household names with diverse IP portfolios, and leading local clients with strong brands nationally and in the region.
We handle broad range of healthcare related advisory work, including compliance, risk management and related dispute resolution.
Key contacts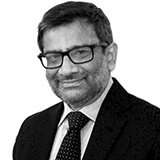 ---