The electricity and power market is undergoing significant change across the Middle East and South Asia region. There is an extreme shortage of power in many parts of the region. A complex set of variables ranging from transmission and distribution constraints, resource availability, costs and technological advances are shaping our current and future generation, transmission and distribution needs. Government projections over the coming years make it clear that substantial investment in these sectors will be essential, creating new opportunities for local and international power developers, related industries and their customers.
Our experience began with the 1200 MW Hub Power Project. Since then we have represented sponsors and/or lenders in almost all of the power projects in Pakistan. We have an extensive track record assisting power project sponsors, investors and developers. We regularly provide advice on generation, transmission and distribution projects. Our clients include power developers, facility owners, fuel suppliers, as well as domestic and international lending agencies.
Our expertise includes assisting in project structuring, tax planning, regulatory compliance, EPC contracts, project and conventional debt and equity financing, and site lease and acquisition. We have significant experience in acquisitions and divestitures in the power industry and regularly negotiate a wide range of supply and sales contracts, off-take and power purchase agreements as well as other physical and financial contracts, operating agreements, interconnection arrangements with transmission and distribution grids, fuel supply and related arrangements.
We represent the interests of our clients in negotiations with the Private Power and Infrastructure Board, NTDC and fuel suppliers, and before the National Electric Power Regulatory Authority and all other relevant regulatory authorities.
Key contacts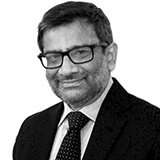 ---